Being a corporate trainer is a rewarding and challenging job. Recruited for subject knowledge, trainers often need to develop their pedagogical knowldege to design and deliver high quality training. We transfer our knowledge and experience from 30+ years' of designing and delivering successful corporate training to ensure that you deliver courses that achieve great results every time.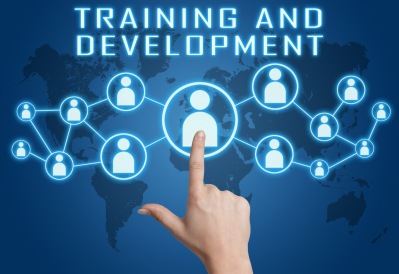 Example of content, depending on your requirements
setting up and closing courses
creating a trainer agenda
process awareness
group dynamics
preventions and interventions
dealing with difficult participants
giving instructions
managing/delivering visuals
group activities for engagement
demonstrating credibility
features and benefit techniques
facilitating conversation
vocal techniques
delivery techniques
listening and engagement techniques
story-telling
handling questions
how to be inspiring and memorable
culture
coaching and feedback techniques
The trainers
Key's trainers are specialists in their subject areas and bring their hands on experience and knowledge to the training. They are academically educated and highly skilled in delivering courses, seminars, lectures and coaching.




Customised to your needs and goals

We offer face-to-face or blended solutions, starter level or advanced level, groups or individuals - whatever you prefer. If you want to design and deliver amazing training with confidence and ease, this is the training for you.

Training can be a 1-2 day workshop, or a group seminar. We also design individual training and coaching programs to focus on your specific needs.
Examples of Train the Trainer assignments
'Train the Trainer' for corporate product trainers at Interroll
'Training Dynamics' for internal communications trainers at Ericsson
'Facilitation Techniques for Customer Issue Focused Workshops' for Ericsson Bid Managers and workshop leaders
'Running Effective Workshops' for staff att SSCI
'Providing Training and Inspiration' for corporate tour guides at AstraZeneca
'Train the Trainer' for value communication coaches at SKF
This Monday I had a customer training and here I already applied my new skills. I think that worked really well.
Particularly, giving clear and short instructions for the group activities is something I have really improved on.
Participant Interroll