meetings and facilitation
How can we make our meetings more effective so that we make progress and achieve desired results. This training focuses on helping you be able to do just that.

You learn how to facilitate the group to move discussions forward, create shared responsibility for success and to process group input to build agreement and achieve lasting results.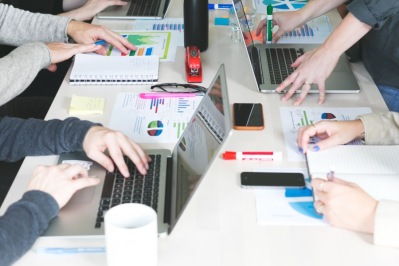 Example of content, depending on your requirements
Core Meeting Components
The Faciltated Approach – creating shared responsibility
Agenda planning
Getting buy-in from participants
Information stairway – motivation and engagement
Dealing with resistance
Problem statements and desired outcomes
Decision-making methods
The Meeting Leader's dilemma – roles and functions
Preventions and interventions
Dealing with difficult participants
Group dynamics and problem-solving in groups
Giving clear instructions
Managing questions and objections
Process management and process techniques
Stages of a discussion – keeping control
Evaluating meetings – dimensions of success
The trainers
Key's trainers are certified facilitators and apply the facilitated approach for shared responsibility to the meetings training. They bring hands on experience and knowledge to the training, are academically educated and very skilled in delivering courses, seminars, lectures and coaching.
Customised to your needs and goals

We have trained thousands people in meetings and facilitation skills. We offer face-to-face or blended solutions, starter level or advanced level, for groups or individuals - whatever you prefer.

Training can be 1-3 days, seminars or lectures, to meet your learning goals. We also offer individual coaching to focus on your specific meetings and facilitation situations.
Examples of Meetings/Facilitations training
'Leading Remote Meetings' for managers at Posten
'Running Effective Meetings for Scrum Leaders' at Ericsson
'Make Meetings Work' seminar for staff at the Swedish Institute
'Facilitating Workshops' for staff at SSCI
This training gave me tons of techniques and tips for running better meetings! I can really recommend it!
Participant Swedish Institute