INTERCULTURAL COMMUNICATION
Most organisations today are diverse, with colleagues and customers distributed around the world. This often brings innovation to the company - but may also bring challenges in interraction and implemetation. Developing your intercultural competence helps you in building high trust relationships and effectively get the job done.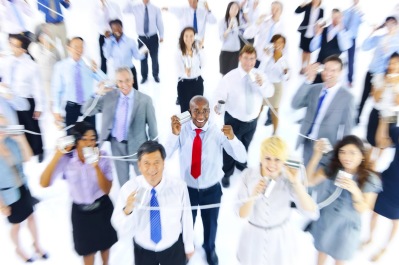 The training is hands-on and practical and provides you with skills to immediately apply back in your workplace.
Example of content, depending on your requirements
Definition of culture
Developing cultural fluency
Analysing my own cultural identity
Unconscious bias and stereotypes
Cultural values
Affinity distance and its impact in the workplace
How culture affects power and people at work
Attitudes to leadership and decision making
Culture's impact on communication at work
Building relationships across cultural boundaries
Concepts of trust and fairness
Strategies for improving intercultural communication
The trainers
Key's trainers are specialists in culture and communication. They are academically educated and highly skilled in delivering courses, seminars, lectures and coaching that develop your ability to work effectively in the multicultural workplace.





Customised to your needs and goals

We have trained thousands of people in cultural awareness. We offer face-to-face or blended solutions, starter level or advanced level, for groups or individuals - whatever you prefer.

Training can be 1-3 days, seminars or lectures, depending on your goals. We also offer individual coaching where we focus on your specific situations.
Examples of training in Intercultural Communication
'Intercultural Competence' for Ericsson design teams in Sweden, Finland, India, China, Russia
'Intercultural Communication' for Management Team at NCC
'Improving Intercultural Communication' for Baltic Management team at SE Banken
'Cultural Awareness' training for managers at the Swedish Migration Agency
'Cultural Awareness and Communication' for leaders at Prysmian Group
'Cultural Awareness and Communication' for engineers and managers at Schneider Electric
Now I understand where we've been going wrong and what we need to do in our change program. After this course, I feel I can work more productively with my colleagues in other countries.

Course Participant, NCC