Communicate effectively at corporate events.

Standing in a booth at a trade show, or at an internal corporate event, can be a daunting situation, especially if it is not part of your usual job. Interacting with visitors, initiating conversation and pitching your company or product are essential skills that are required to succeed.

On this training, you will learn and practice what the trade show pros know so that you can represent your company with confidence and credibility.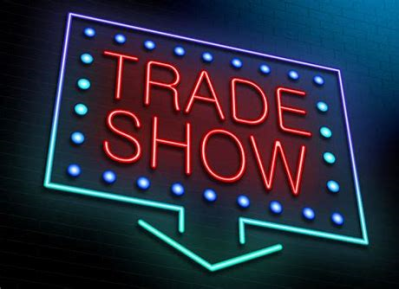 This training is useful for participants at the following types of events:
Company Conferences
Customer Days
Expos
Innovation Days
Leadership Summits
Recruitment Rallies
Tech Days
Trade Shows
The training is hands-on and practical and provides you with skills to immediately apply back in your workplace.
Example of content, depending on your requirements
Small talk and welcome strategies
Overcoming discomfort
Feeling confident in front of the customers
Asking questions
Identifying the visitor's needs and interests
Adapting messages to address the vistor's interests
Pitching a message quickly and easily
Answering questions confidently and professionally
Refering customers to the correct demo/presentation in order to create a sense of consistency and alignment
Representing the corporate brand
The trainers
Key's trainers are specialists in their subject areas and bring their hands on experience and knowledge to the training. They are academically educated and highly skilled in delivering courses, seminars, lectures and coaching.




Customised to your needs and goals

We offer face-to-face or blended solutions to groups or individuals - whatever you prefer. If you want to represent your company or your product in a clear compelling way, this is the training for you.

Training can be a half day seminar or a 1 day workshop. We also design individual training and coaching programs to focus on your specific needs.
Examples of Trade Show Communication assignments
'Innovation Day training' for technical staff at Ericsson in Germany who would meet visitors and represent the Ericsson products at an internal customer 'trade show'
'Representing the Brand' for trade show staff at LOKA Spendrups
'Mingle and Meet' seminar for 500 leaders and other participants at the Chef Gala event
The training was very helpful and addresses the topics that were needed, especially the ''new'' interaction with the customer!
Participant Ericsson Germany