To secure business now and in the future our value messages must be clear, credible and compelling.

On this training, you learn how to identify differentiation and create messages that communicate value so that your customers choose you and not the competition!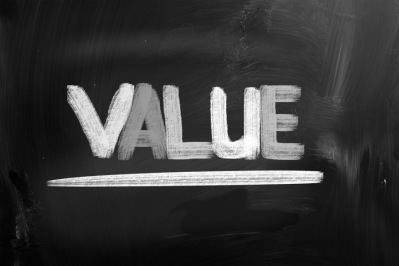 The training is hands-on and practical and provides you with skills to immediatley apply back in your workplace.
Example of content, depending on your requirements
What is Value?
What is a Value Proposition?
Understanding the receiver's issues and motivators
Analysing value from the receiver's perspective
The Value Message Planner Tool
The Big 5 of Value Communication
The FBI Tool for message structure
Analysing the value of my idea/product/service
Designing a strong value message
Distinguishing between features and benefits
Finding and communicating differentiation
Using visuals to support my value communication
Applying the methodology to a value presentation
Dealing with negative reactions and overcoming barriers
Applications of the Communicating Value methodology
The trainers
Key's trainers are specialists in their subject areas and bring their hands on experience and knowledge to the training. They are academically educated and very skilled in delivering courses, seminars, lectures and coaching.
Customised to your needs and goals

We have trained thousands of people in the Communicating Value methodology. This training is delivered face-to-face, blended or in a self paced online course for groups or individuals. You choose the format that you find most useful to help you achieve goals.
Examples of Communicating Value training
'Communicating Value' customised 2-day workshops for over 300 Innovation and Product Managers in Finland, Germany, Sweden and Russia
'Value Communication' for hundreds of sales, marketing and product staff at SKF
'Communicating Value' standardised Ericsson 2-day workshops run for hundreds of participants in various countries
'Communicating Value' for sales at Panasonic
'Communicating Value for Sales and Marketing' staff at Interroll
A great course, gained very valuable insights, very knowledgeable and experienced trainer with a good sense of humour. Fire it up! and ready to go!

Participant Ericsson Germany